Great job to the latest canvas painting class participants!

Mr. Bebeau's choir practicing outside. #covidchoirpractice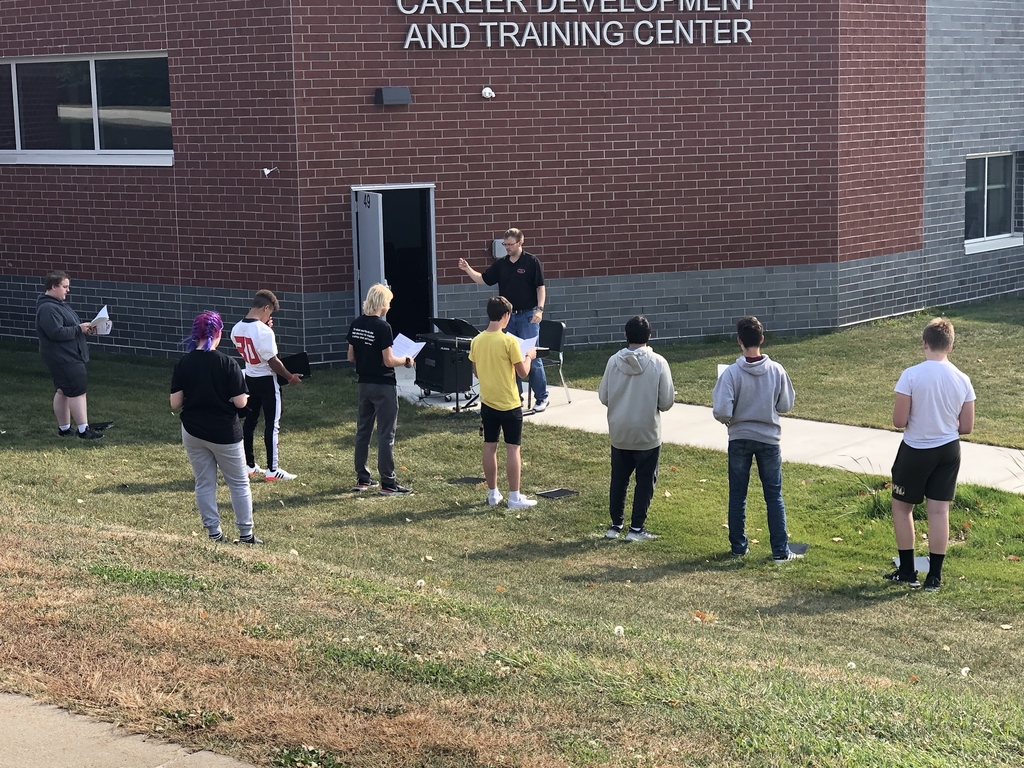 Congratulations to this weeks 10/9/2020 Reede Gray Elementary Shout Outs. These students are doing an amazing job using respectful actions and following the Cardinal code wherever they go! Keep up the AMAZING work! *Be Respectful *Be Responsible *Be Safe #AlwaysTheCardinalWay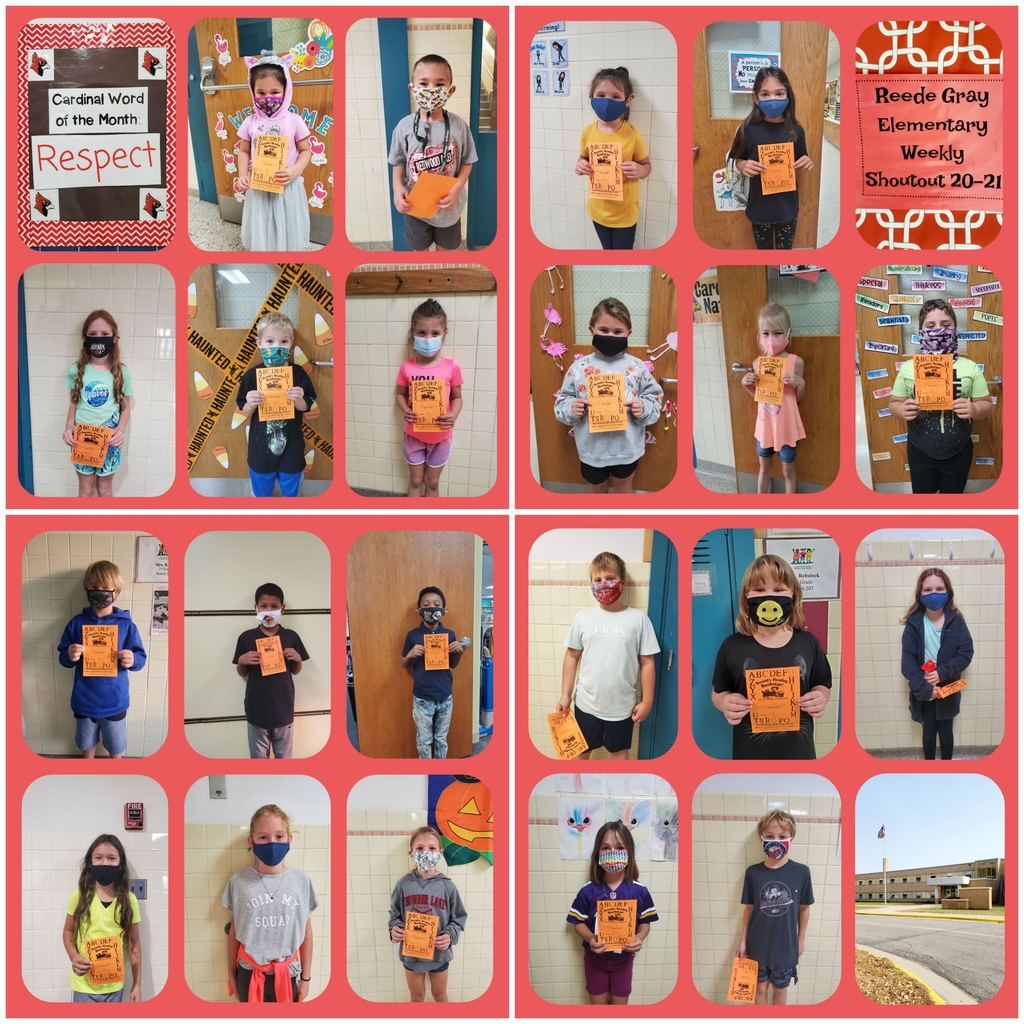 MDE has provided updated guidance on activities and are now allowing spectators at indoor events. Here is our updated items for Volleyball beginning Oct. 8th. Each team will be allowed two(2) tickets per participant Spectators must be 6 feet apart and at least 12 feet from the participants. Masks must be worn. All tickets will be provided to player and they distribute to family. There will be no concessions. Spectators must leave after their child's game. This is excluding Junior High Games at Redwood Valley. All Home Games will be streamed on NFHS Network. If you have Further Questions, Please Contact Activities Director Andy Ourada.










Due to low enrollment ECFE Babies Night Out Fall Classes have been cancelled.

Senior/Finacial Aid Zoom Meeting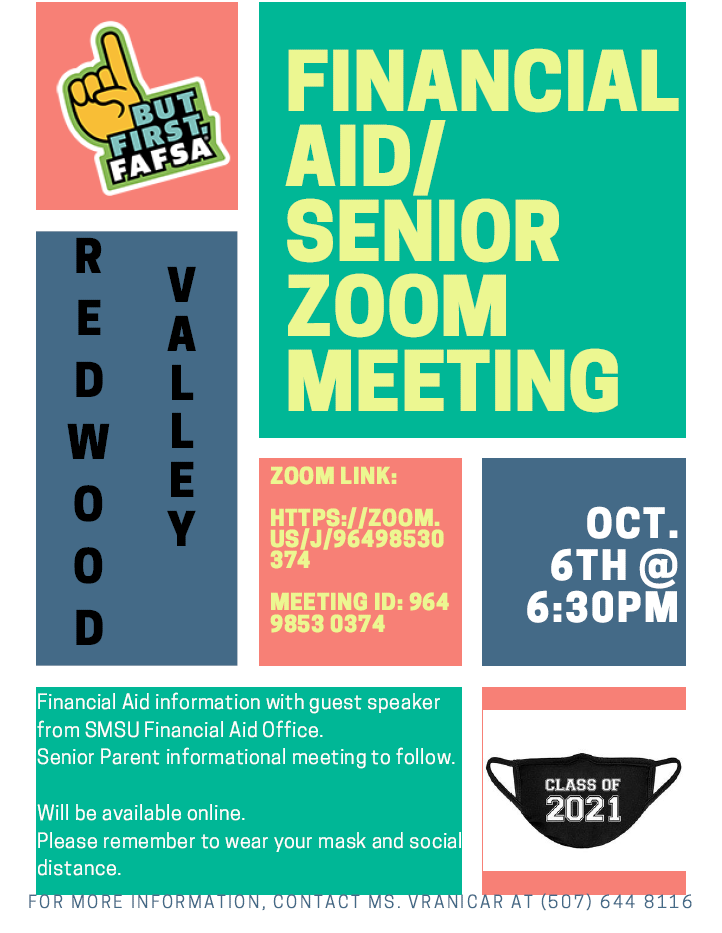 Congratulations to out 10/2/2020 Reede Gray Elementary Weekly Cardinal Shout Outs. This month our students are focusing on respect at Reede Gray and these students work so hard at treating others the way they want to be treated! We are so proud of you. *Be Respectful *Be Responsible *Be Safe #AlwaysTheCardinalWay