The subsection 9 contest will be held on January 29th at the Estebo Performing Arts Center beginning at 10:30 a.m. Participating Schools include BOLD, Lakeview, RVHS, TMB, Wabasso, and WWG. Tickets are $8 for adults and $5 for students. The Section 3A contest will be held on February 5th at the Estebo Performing Arts Center beginning at 10:30 a.m. Eight advancing schools from subsection contests will compete for an opportunity to perform at the State One Act Play Festival on Friday, February 11th. Tickets to the Section 3A contest are $8 for adults and $5 for students. Thank you for continuing to support the students and programs of fine arts in our area!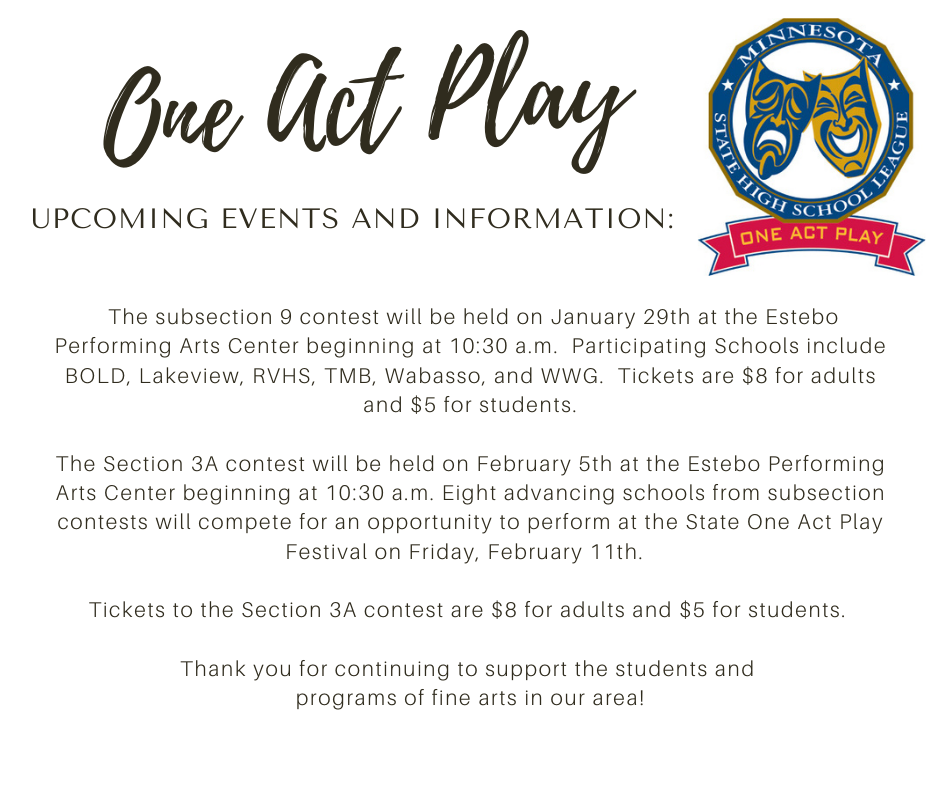 As part of Mr. Baker's Workplace and Career Communications class, students recently had the opportunity to hear from local business and community leaders about their businesses and careers. The Business Industry Leader Panels were facilitated by Redwood Area Chamber through their workforce development partnership with Redwood Area Schools. If your business is interested in supporting career exploration through the Chamber's partnership at Redwood Area Schools, contact Anne Johnson at the Redwood Area Chamber or Ally Carlson at Redwood Area Schools for more information.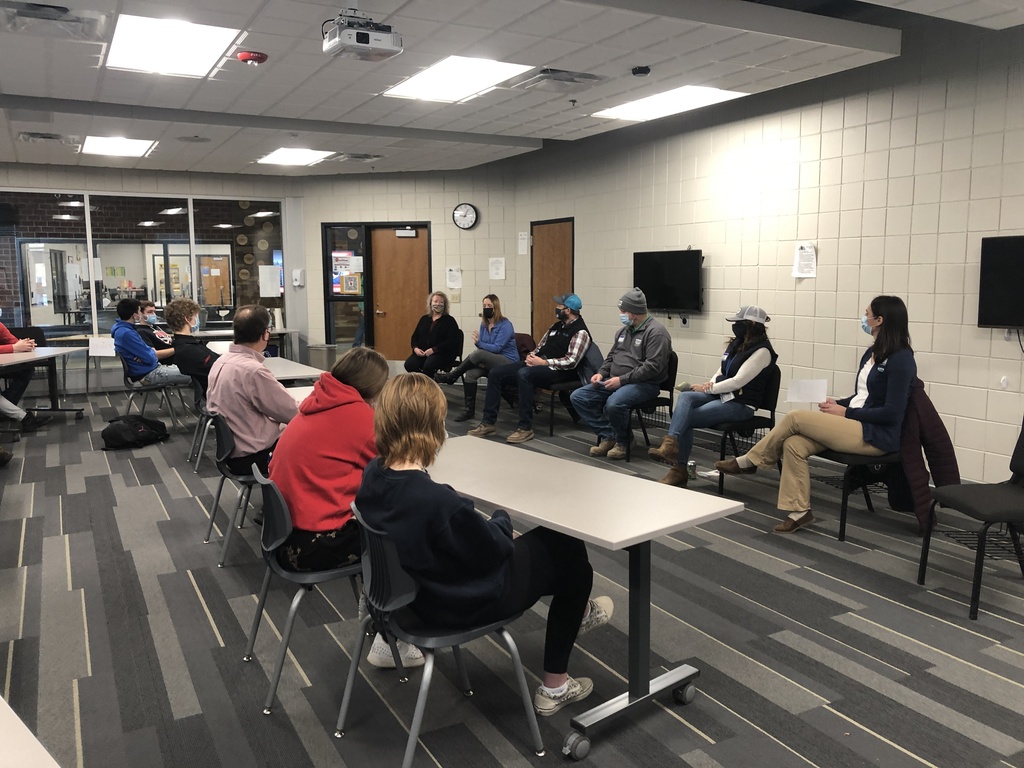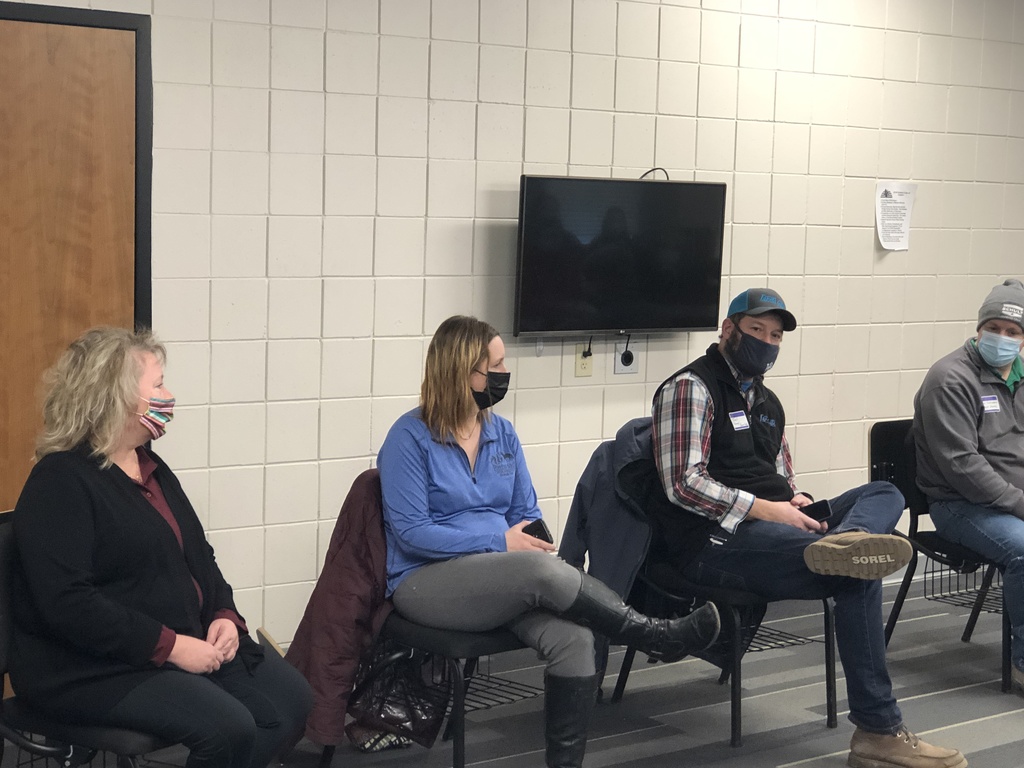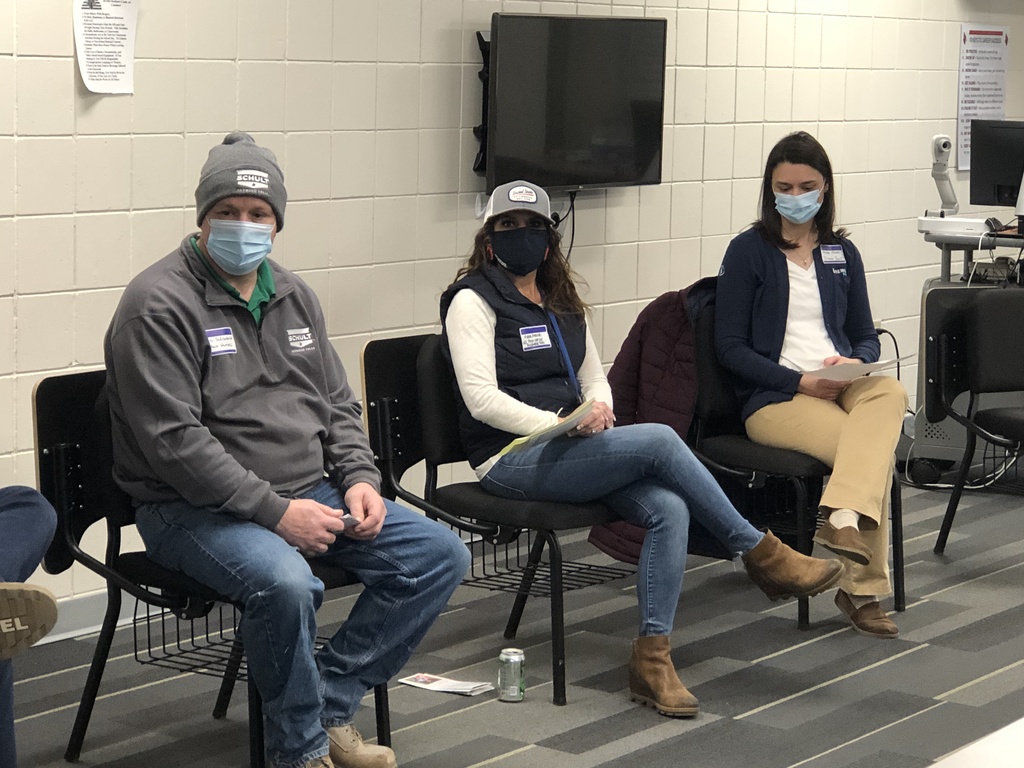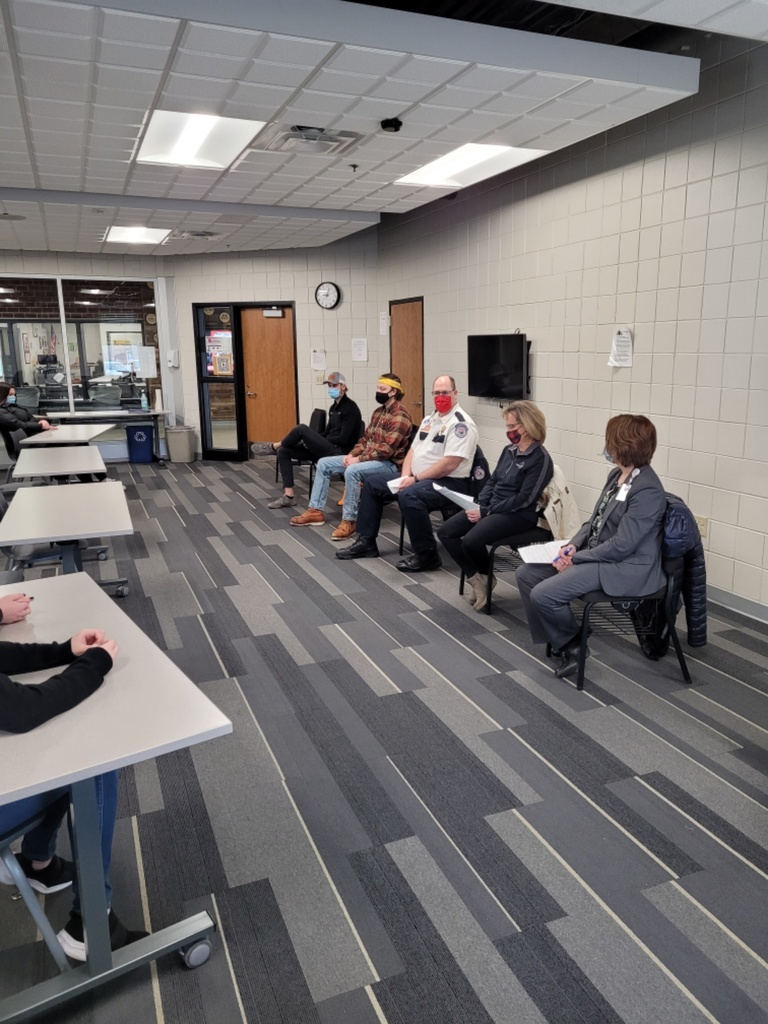 Congratulations to our 1/21/22 Reede Gray Elementary Shoutouts this week. Tolerance is our monthly character trait for January 2022. Talking together about tolerance and respect helps kids learn more about the values and character you want each of them to have. Giving them opportunities to play and work with others is important. This lets kids learn first hand that everyone has something to contribute and to experience differences and similarities. We are so proud of our shoutout students for this week. Keep it up. *Be Respectful *Be Responsible *Be Safe #AlwaysTheCardinalWay #ReedeGrayRocks #CardinalCode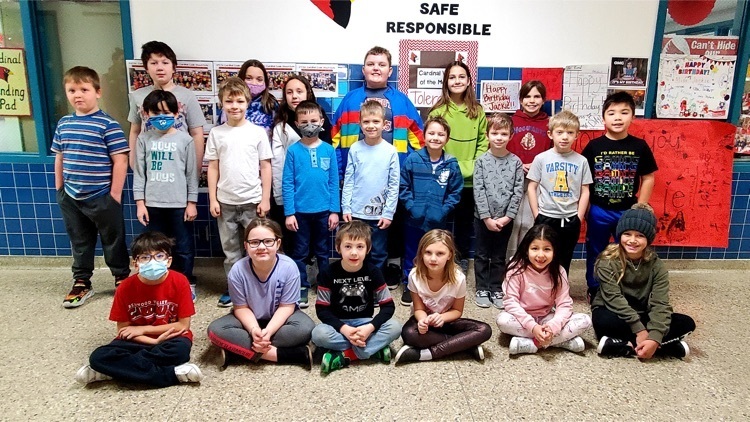 Social-Emotional Learning January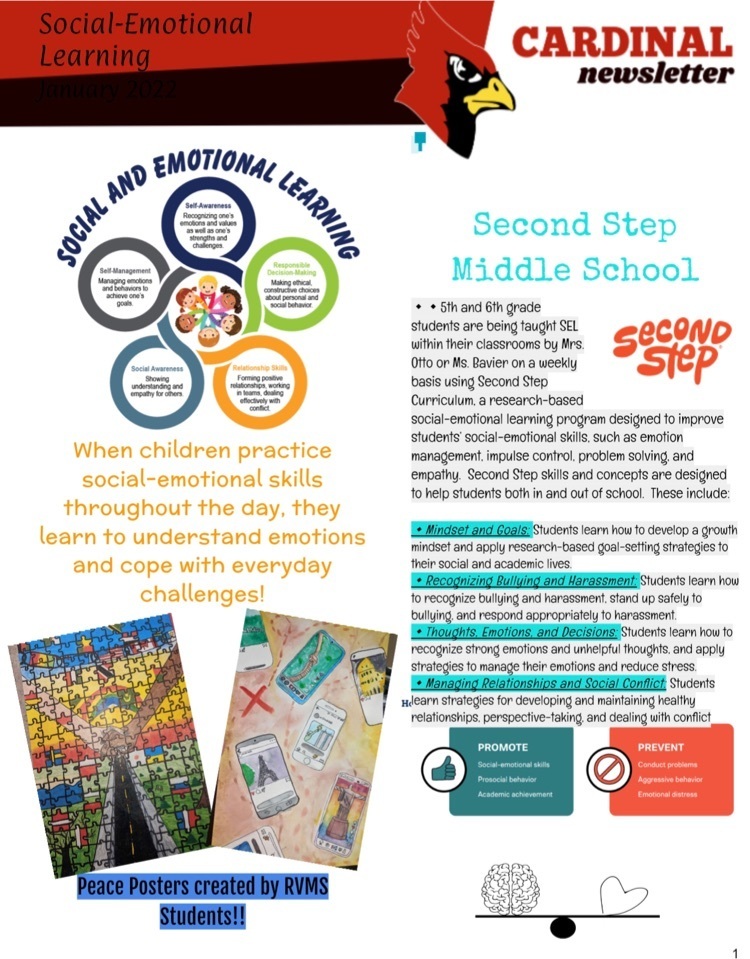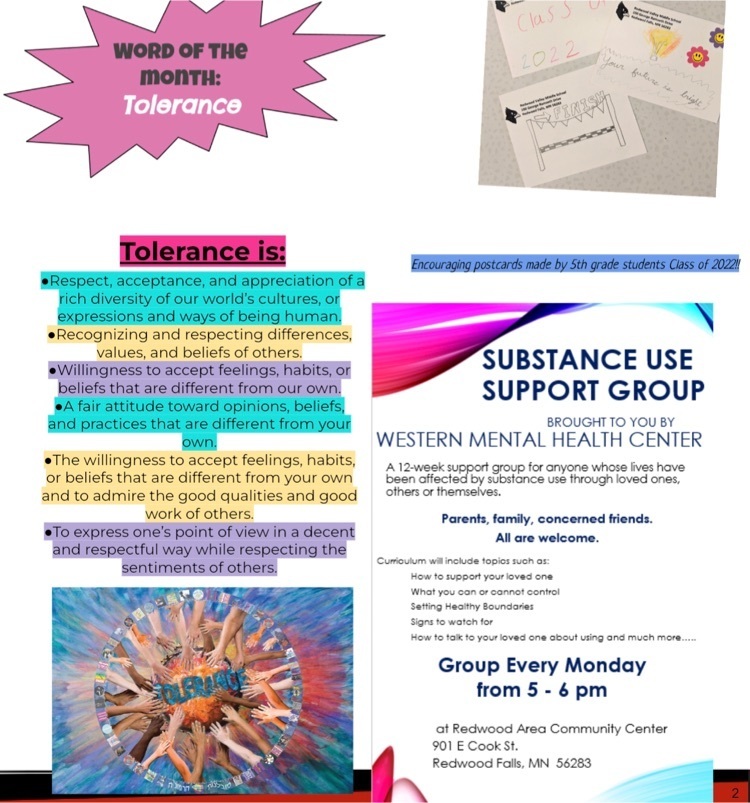 SolutionTree and Scott Carr spending the day with RASD faculty to learn how to strengthen our PLC process and commitment. #RedwoodAreaSchools.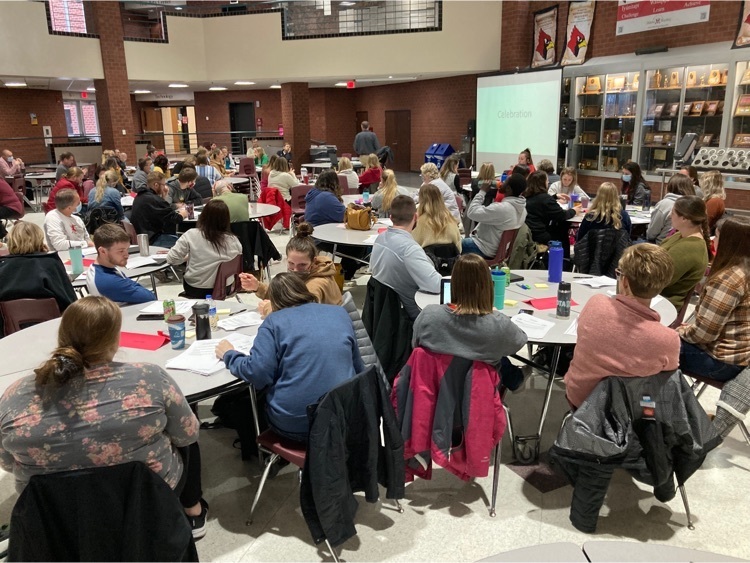 Parents/Guardians and Students: As stated in a message from Superintendent Becky Cselovszki, Redwood Area Schools will be doing ELearning on Friday, January 14, 2022. The expectations are listed in the attached document found at
https://5il.co/12zti
. In summary: 1. Assignments will be posted to Schoology by 10:00 a.m. 2. Teachers will be available from 10:00-3:00 via email, Schoology, or phone for questions 3. Students must finish work by 3:00 p.m. or they will be marked Unexcused 4. Attendance will be posted by 3:45 p.m. 5. The proposed guidelines for work is 30 minutes per class 6. If you do not have internet access, contact the HS Office by 10:00 a.m. at 644-8112.
Redwood Area School District will have an elearning day Friday, January 14, 2022, due to pending weather. We are making this call early as we plan to do a deep cleaning of our buildings. It is our hope that a four day break from students in the building (Monday is already scheduled as no school) will slow the Covid spread and get our staff back closer to full strength. Thank you

Junior and Senior families, interested in learning more about the FAFSA, Scholarships, or your College Offer Letter? The Minnesota Office of Higher Education is launching a series of financial aid webinars in February focused on understanding the college-going process. Participants who attend 4 out of 5 sessions will be eligible to win a $500 scholarship as well! To register any of the webinars using Zoom, visit
https://ecmc.zoom.us/webinar/register/WN_rjnQTRwAR66hPQ_10bYkJg
. Visit
https://www.ohe.state.mn.us/
for information about each of Minnesota's financial aid programs. Questions can be directed to the state's financial aid hotline: (651) 642-0567.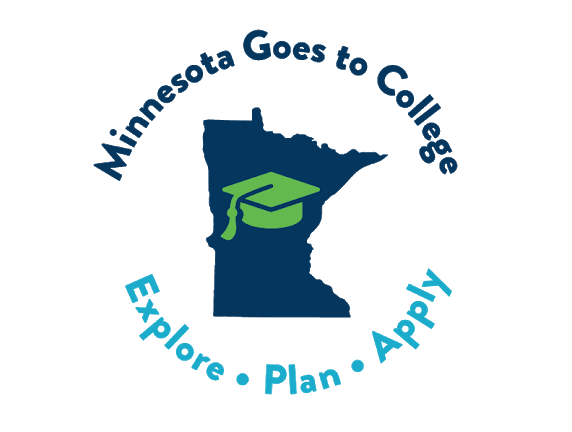 RVHS is excited to partner with MN West Community and Technical College to offer a Trained Medication Aide (TMA) course starting April 11th. This class will be offered in a hybrid format with both online lectures and in-person labs. Community members or RVHS students interested in the class can contact Ally Carlson for more information. Phone: 507-644-8043 Email:
acarlson@redwoodareaschools.com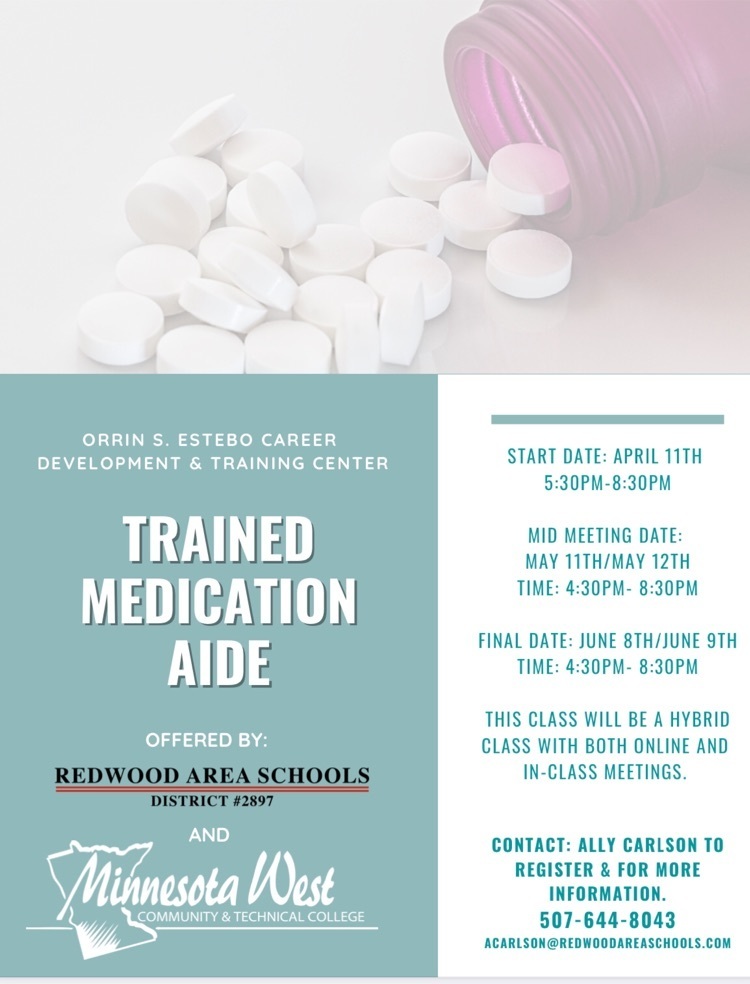 Congratulations to our 1/7/2022 Reede Gray Elementary Shout Outs. This month our students are learning about Tolerance and how to be respectful, accepting and appreciative of the unique differences, values and beliefs of others. We are so proud of this weeks shout out students! Congratulations. *Be Respectful *Be Responsible *Be Safe #AlwaysTheCardinalWay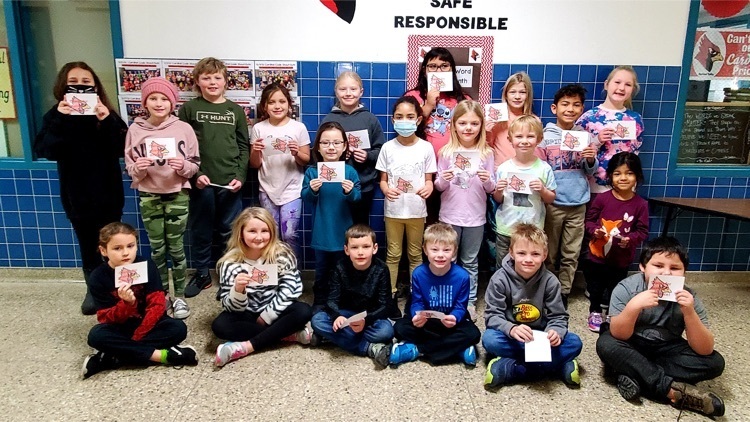 the Girls Basketball game vs. Worthington for tonight, 1/7/22, has been postponed until 1/14/22.

RVHS Students of the Month!

Substance Use Support Group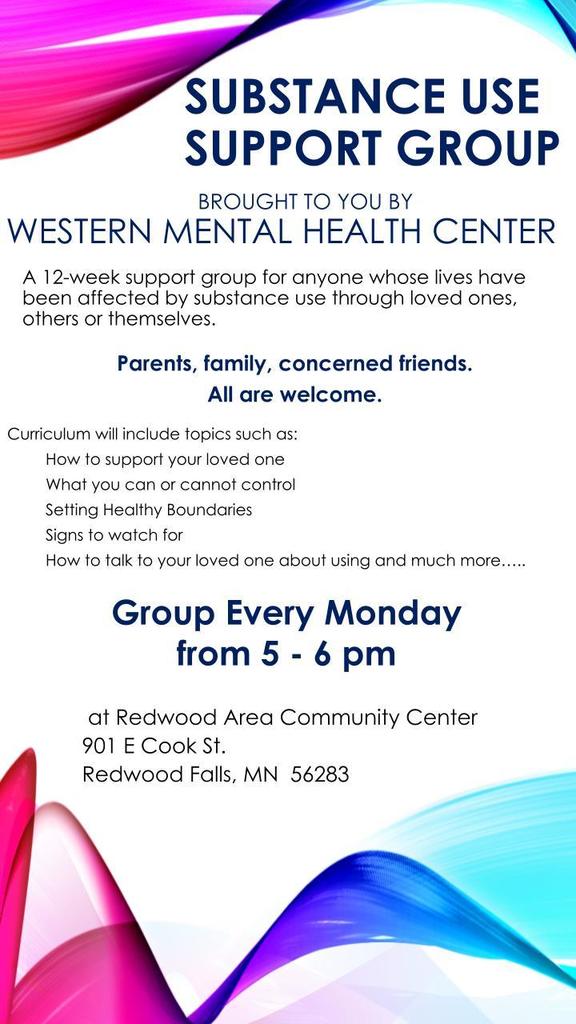 Congratulations to our 12/17/21 Reede Gray Elementary Shout Outs. "Too often we underestimate the power of a touch, a smile, a kind word, a listening ear, an honest compliment, or the smallest act of caring, all of which have the potential to turn a life around." - Leo Buscaglia. Our Reede Gray students continue to practice their kindness and caring throughout their days. We are so proud of each of you. *Be Respectful *Be Responsible *Be Safe #AlwaystheCardinalWay #Rockin'AtReedeGray